Vice President Kamala Harris accuses Republican governors of 'negligence in duty' after claiming border is 'safe'
new
You can now listen to Fox News articles!
About 50 more migrants got off a bus outside the residence of Vice President Kamala Harris on Saturday in Washington, DC.
Six more buses also arrived in New York City, as Texas continued to pressure sanctuary cities amid migrants crossing the southern border. Port Authority officials told Fox News that the six buses were from El Paso.
The DC bus had mostly Venezuelans, including a one-month-old baby. Aid workers immediately transported the migrants to a local shelter.
Transportation comes as the immigration issue has again hit the forefront of national attention after planes carrying migrants arrived in Martha's Vineyard, Massachusetts.
Vice President Kamala Harris again ignores migrant question, husband says 'shameful'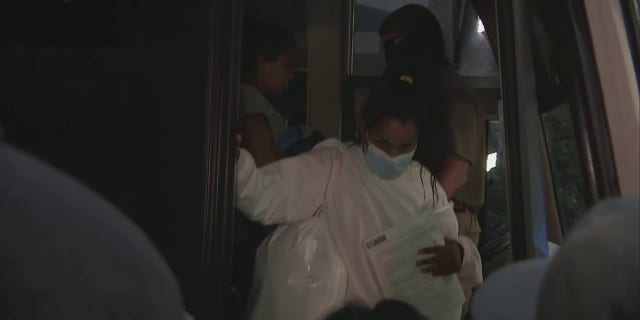 Harris has been tasked with tackling the "root causes" of migration at the US-Mexico border, which he called "safe" on Sunday.
Border agents blow up Kamala Harris' border claim, say it's 'far from safe'
That statement received a huge backlash from Border Patrol agents, who say it is "far from safe."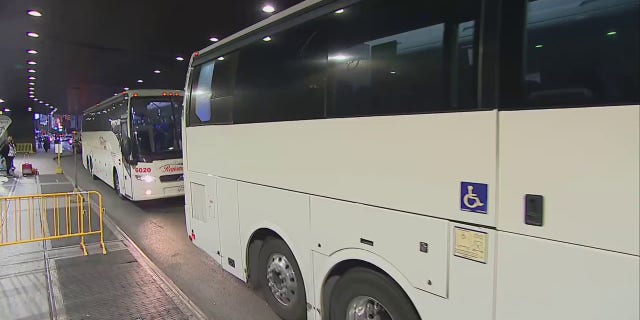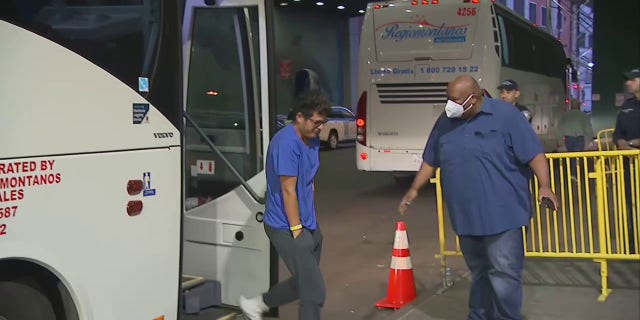 The two buses first arrived on Thursday at the Naval Observatory in Washington, where Harris and Second Gentleman Doug Emhoff live.
Harris accuses Republican governors of "negligence of duty" in a Vice news release Interview, And Emhof called the arrival a "shameful" and "political stunt".
Asked by Vice what the "solution" to the migrant crisis is, Harris did not say anything about border security. Instead, she blamed former President Donald Trump, saying his administration "destroyed" the immigration system. "So we've been spending incredible time and work and resources rebuilding that system over the past 18 months," she said.
Harris indicated that a bill providing a path to citizenship for those in the country illegally would also be part of the solution, as well as helping billions of migrants stay in their home countries.
Meanwhile, in Massachusetts, migrants sent by the Florida government to Martha's Vineyard on Friday were taken to Joint Base Cape Cod where Governor Charlie Baker has set up a shelter.
Migrants settled at US military base from Martha's Vineyard, US lawyer seeks DOJ 'input' on response
There has been a sharp reaction from the White House upon arrival. Press Secretary Karin Jean-Pierre accused Republican governors of treating migrants "like a chattel".
Others have said the transportation exposed hypocrisy on the part of Democrats who support Sanctuary City policies.
Credit: www.foxnews.com /