Gwyneth Paltrow, who turned 50 on Tuesday, said the milestone she once considered 'looks like you're dead at that moment'
new
You can now listen to Fox News articles!
Gwyneth Paltrow is getting candid about her upcoming milestone — turning 50 — as well as her daughter's latest milestone, starting college.
During an interview with CBS Sunday Morning, show host Tracy Smith asked Paltrow how she feels about her 18-year-old daughter, Apple, who is going to college.
"I know it sounds crazy, but it feels just as deep as giving birth," she said. The Goop founder didn't share any details about which school her daughter will attend or what she plans to study.
Paltrow discussed her co-parenting relationship with ex-husband Chris Martin, with whom she shares Apple and her son, Moses, 16. After the divorce in 2016, she said she was proud to "figure it out."
Gwyneth Paltrow posts bikini pic before 50th birthday, embraces 'wrinkles'
"He is totally my family, and I love him. He would do anything for me, I would do anything for him," she said of Martin. "We would do anything for our children. We have truly committed to making our children as divorce-free as possible."
When Paltrow was asked what she thought she would be 50 years ago a decade or two ago, she replied, "I don't think I thought of that. I thought, you know, 50 is like You're dead at that point."
Last week, Paltrow took to Instagram to share an unfiltered black-and-white bikini photo of herself leaping into the air. He captioned the post, "Reflections on a milestone."
Gwyneth Paltrow Says Hailey Bieber Celebrity Kids Have To 'Work Twice As Hard' In Hollywood
Paltrow linked to a Goop blog post titled "On Approaching 50," in which she explained how she's come to "accept" her aging body.
"On September 27, I'll be 50. When I'm contemplating this idea on a summer morning, there's no humidity in the air, the wind blows only on the tops of the trees, I strangely have no idea of ​​the passage of time. Don't realize," she said. wrote.
He said, "There is something about the sweetness of life that exists deep within me that is unchanging, that will not change. This is the essence of the essence. It seems to be getting sweeter."
Gwyneth Paltrow Announces Pricey Goop Cruise Via Mediterranean
Paltrow continued: "My body, a map of all the days' evidence, is less timeless. A collection of marks and irregularities that dog-ears the chapters. Wounded by the burning of the oven, a finger long ago broke into a window. Gone, the birth of a child. Silver hair and fine lines."
The Goop founder said that although she "strives for good health" and does her best for a longer life, she acknowledges the changes her body experiences over time.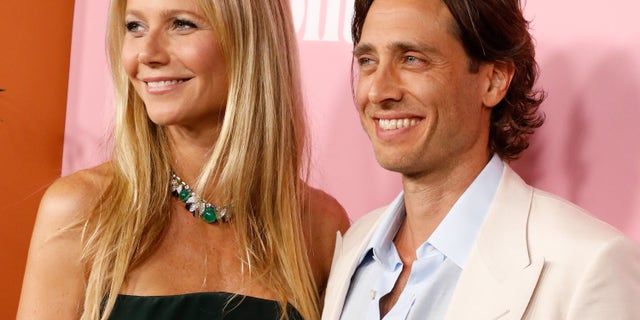 "I accept scars and loose skin, wrinkles. I accept my body and let go of the need to be perfect, look perfect, defy gravity, defy logic, defy humanity." I accept my humanity," Paltrow expressed.
She further wrote that she is ready to "transition" into her 50s, and addresses her past mistakes, but says she will not "go back in time to correct" them.
Click here to sign up for Entertainment News
Paltrow then went on to detail what she plans to do with the next chapter of her life.
"I want to slow down. I want to step back a little. I want to shrink my circle. I want to cook dinner. I want the misunderstanding to make sense. I want to continue to open up to my husband." The darkest part of me, even if it scares me," she wrote.
Paltrow married her husband, director Brad Falchuk, in 2018.
He concluded his essay with dedication to his children.
"I think of my kids, now old enough to remember this 'big' birthday of mine into their adulthood," Paltrow wrote.
"I really won't know what it's like to be 50, unless I can reflect back from a high perch, perhaps one of their 50th, hearts together filled and broken (as is life) ).
Fox News' Stephanie Jiang-Ponnon contributed to this report.
Credit: www.foxnews.com /